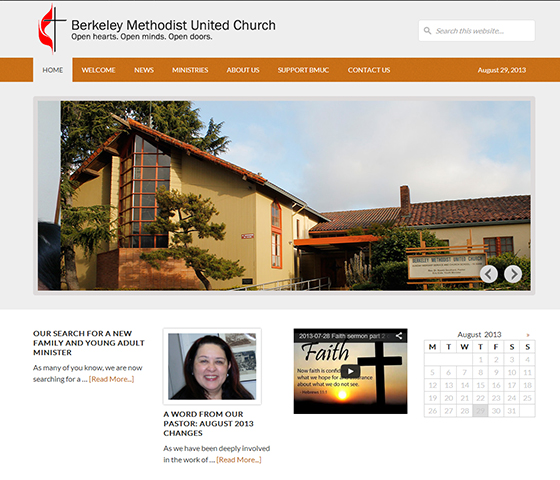 First time writing about a launch of a website.. but this is significant, at least to me. BMUC or Berkeley Methodist United Church started in or around what was Berkeley in 1892, as a branch of Oakland Japanese Methodist Church. With such a rich history, I am just so glad that I am able to be an extremely small part of their journey.
Oh yes, photos used on the slider were taken by my son, Ben. Below is the new site, and if you hover over the site, you can see what the site looked like before. I wrote about how I used CSS to achieve this hover effect here.
Technical Learnings working on the site
For the record, I used Genesis Framework, together with Outreach, a child theme. For some reason, when posting links to Facebook, images from post would not appear. After consulting studiopress (a great reason to use them – support), a recommendation to use a plugin to add the necessary Open Graph Meta Tags to images solved this particular issue.
Another issue I came across when working on this site is my inability to find embed links for website for the brand new Google Maps. There is no resolution for now, as I resorted back to classic Google maps for the embedded codes. Am waiting for a response here on Goggle Map Product Forum.