Egress's mission is to help technology companies create better products and market them more successfully. The team at Egress is composed of subject matter experts in product management, product marketing and go-to-market results. They are technology industry professionals with experience in senior leadership roles and front line positions at technology start-ups and fortune 500 companies.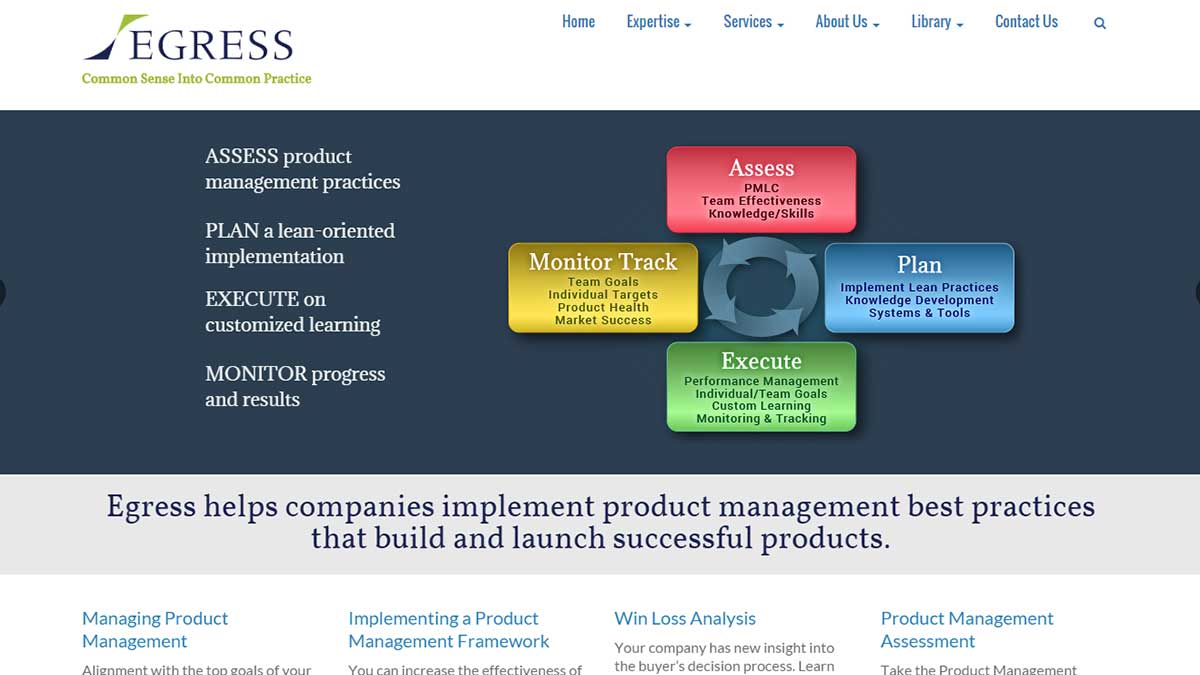 Requirements
Future-Friendly Web Development
Responsive Web Design
Content Development
WordPress CMS Infrastructure
Partnered with Sherpa Business Development for Content Development.
Sherpa Business Development crafted messaging and website copy for Egress Solutions, a premier product management consulting firm that helps software organizations build and launch successful products.